Media Centre
Patricia Higgins
Director of Digital Marketing and Communication
2021 Winner of The 'Service to the Community' Award

Awarded by HM
Sofitel Sydney Wentworth is proud to have been recognised as the 2021 HM winner of the 'Service to the Community' award. A prestigious acheivement, as 1,500 nominations are assessed every year to select winners in each category of excellence.
The hotel was also prasied the previous year as a 'highly commended Meetings and Conferencing Property' in 2020 by the Hotel Management Awards for its adaptable and beautiful meeting room spaces. The annual HM Awards recognise the biggest and brightest stars in the accomodation industry across Australia, New Zealand and the South Pacific.
Sofitel Sydney Wentworth was also awarded by Hospitality ON for "Best Team Achievement" due to their adpatability and Covid-19 Repatriation Program 2020/2021. The Sofitel Sydney Wentworth Team were awarded by Hospitality ON for their best-in-market Accor Repatriation Management Plan, recongised for superior Guest Experience, which Sofitel is known for delivering. In 2020 and mid 2021 the property hosted 12,000 guests delivery 1,500 meals per day. The team sustained innovation and creativity during challenging times, whilst still remaining strictly aware of uncompromising safety and sanitation/hygiene protcols, being aligned with the Government directed Operating Procedures and the hotel's ALLSAFE program guidelines. Although Covid-19 is no longer a high threat to society due to vaccinations, this award highlights Sofitels uncompromising delivery of excellent customer service and teamwork.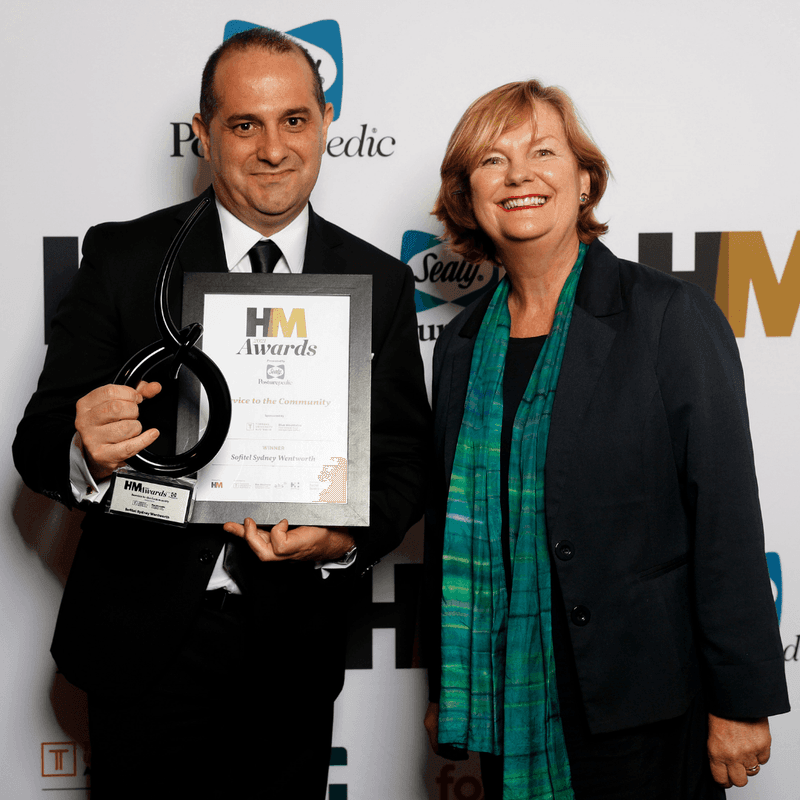 SOFITEL WINS LUXURY HISTORICAL HOTEL AWARD

Awarded Luxury Historical Hotel Award
AccorHotels Pacific scooped four highly sought-after award wins at the 2018 World Luxury Hotel Awards, held in Bali on Saturday night, 10th November, during a prestigious black-tie gala event.
Over 360 guests flew in from around the world to attend the event, which awarded the world's finest hotels for their luxury offerings and exceptional service delivery.
New Zealand's Hotel St Moritz, Queenstown, MGallery by Sofitel took out the award for best Luxury Adventure Destination. Hotel of the arts, Sofitel Sydney Wentworth was presented with the Luxury Historical Hotel award, an accolade the hotel was proud to accept.
AccorHotels' French Polynesian properties, Sofitel Moorea Ia Ora Beach and Sofitel Bora Bora Private Island, shone on the night, and were awarded Luxury Beach Resort and Luxury Honeymoon Hotel, respectively.
AccorHotels' Vice President of Marketing and Communications, Bridie Commerford, said, "We are thrilled to have received such recognition and acclaim for four luxury AccorHotels properties in the Pacific. Our luxury hotel teams strive to offer transformational and memorable experiences by anticipating our guests' needs every day, so it is wonderful to see their commitment recognised in the World Luxury Hotel awards.
"With so much competition in the industry, and so many luxurious hotels and brands represented on the night, we are proud to take home these award wins," concluded Bridie.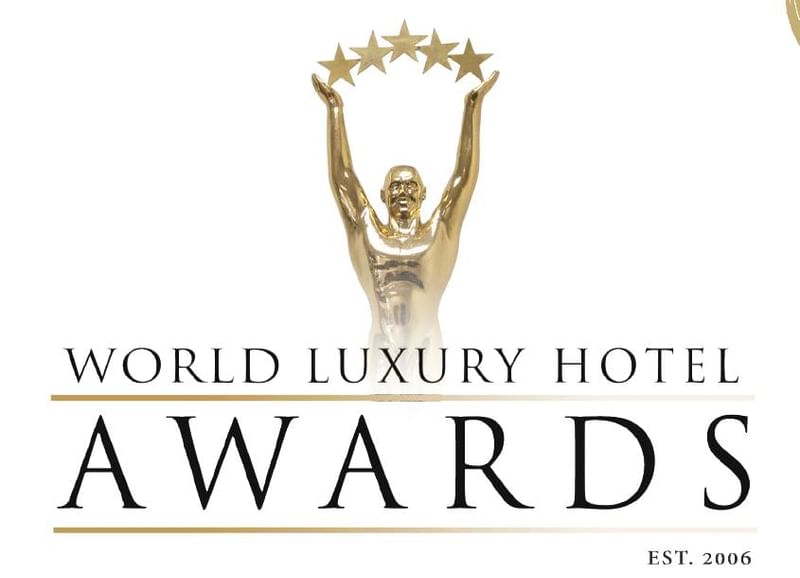 SPOTLIGHT SHINES ON SOFITEL SYDNEY WENTWORTH AS IT CELEBRATES THE WENTWORTH HOTEL'S 50TH ANNIVERSARY

Sofitel Sydney Wentworth
15th December 2016
Last night, on its official opening night in 1966, Sofitel Sydney Wentworth held the anticipated Soiree to celebrate the 50th anniversary of the Wentworth Hotel.
All year long Sofitel Sydney Wentworth has been celebrating the Wentworth Hotel's history, and last night many lights were shining on this iconic building.
The exclusive spectacle hosted 300 guests in the historic Wentworth Ballroom including the hotel's valued clients, its sponsors of the arts and cultural scene, past hotel General Manager, Accor's senior management and the hotel's longest serving employees.
Host of the night was Melissa Doyle who was guiding guests through an eventful night, sponsored by Veuve Clicquot.
As Art & Culture plays a significant role for the hotel, guests were surprised by guest performer Mark Vincent, who played Freddy in the 2016 sold out season of My Fair Lady, directed by Julie Andrews. He performed his hero song 'On the street where you live' to an anticipated crowd.
Speeches held by Simon McGrath, CEO of AccorHotels Pacific and Craig Reaume, General Manager of Sofitel Sydney Wentworth, were honouring the historic building and its original visionaries and architects, Qantas Airways for creating the largest brick building in the southern hemisphere, in a time where Sydney was in need of an international five star hotel.
It has been a celebration of its past guests and unique stories this hotel has to tell.
Craig Reaume was telling one of them in last night's event. "Prince Charles and Princess Diana danced publicly in front of TV cameras in this exact spot, when Prince William was only 10-months old. He was upstairs in the Wentworth suite with the nanny as Diana didn't want to be far away from him."
Guests were able to enjoy the free exhibition that has been telling the story of the Wentworth Hotel in a 3-months display in the lobby.
Executive Chef Boris Cuzon and his team designed a gourmet menu for the occasion to remember the culinary highlights of the last five decades. A live oyster chucking buffet was in particular demand throughout the night and canapés were served including 'pig in a blanket' and devils on horseback.
The talking point of the event however was the magnificent 1.3m tall anniversary cake by Hello Naomi framed by a 1.4m drop down chandelier 'The Duchess', gold gilded and dressed in 30% lead crystal.
The cutting of the cake by its longest standing employees Rosa Tucker and Claude Stein ended the official part of the elaborative celebration, but guests enjoyed the celebrations until late.
May the next 50 years be even more memorable.