Conference & Events

Best Conference Venues in Sydney
Perfectly located in the heart of the CBD, Sofitel Sydney Wentworth is Sydney's iconic 5-star French luxury hotel. This award winning hotel, also known as the Hotel of the Arts, features an impressive range of 15 world class event spaces with spectuacular heritage-listed crystal chandeliers and the famous pillarless Wentworth Ballroom accommodating up to 750 delegates. Featuring sumptuous french-inspired cuisine of the highest quality with contemporary catering options, dramatic decor and cutting-edge audio visual technology, Sofitel event planners provide seamless organisation and a stunning stage for your inspired meetings.
61-101 Phillip Street Sydney, NSW, Australia, 2000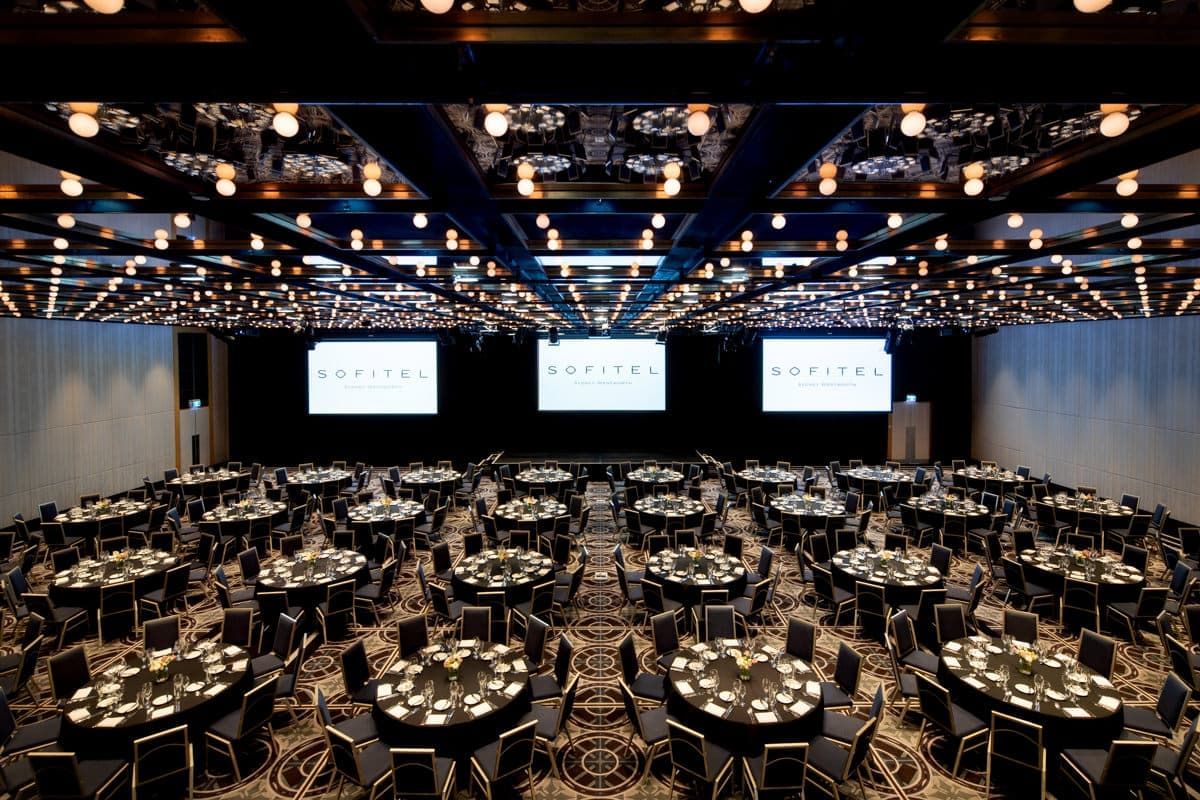 For Magnifique events, trust Sofitel's meticulous attention to detail and creative vision that extends beyond the details. From sumptuous cuisine to dramatic décor, Sofitel event planners provide seamless organisation and a stunning stage for your inspired meetings. As the first international 5-star hotel to open, we have long been established as the city's crème de le crème venue for meetings, conferences and gala events. Being one of Sydney's largest conferencing venues, the team at Sofitel Sydney Wentworth provide you with the knowledge and expertise to make your vision of your ideal event come true. Be inspired by creative event planning from intimate soirées to lavish banquets, boardrooms meetings, large conferences to product launches. Enjoy menus blending French and local flavours, champagne and cocktails. There is a world of possibilities for event planners.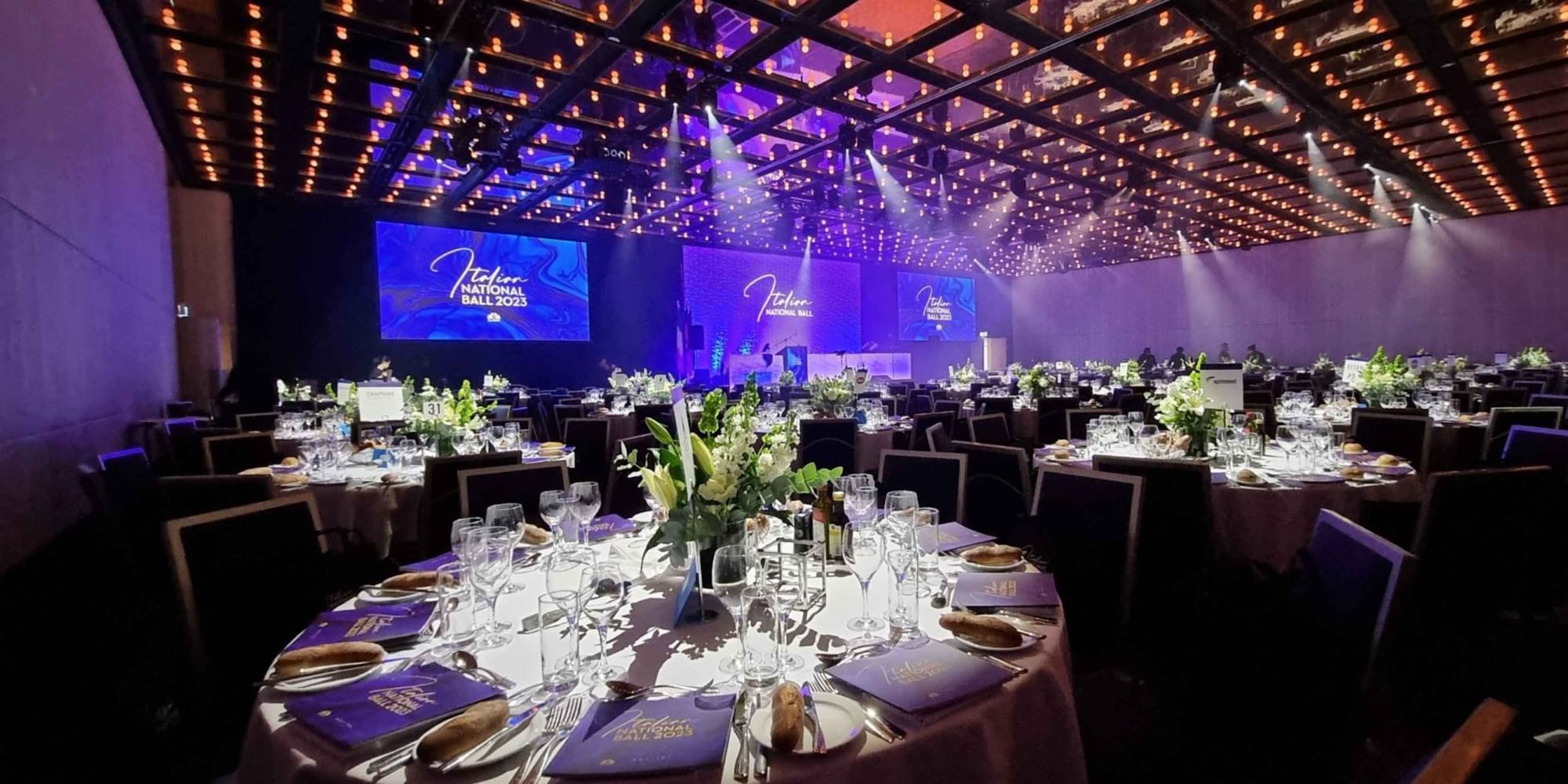 Impress and reward your staff with an end-of-year Christmas Party at the timeless heritage-listed Sofitel Sydney Wentworth. With a collection of 15 unique function spaces to choose from, we have a venue and package to suit your tastes and budget. We make planning a memorable Christmas party straightforward and hassle-free, where each client is provided a dedicated Event Coordinator to guide through every detail. Whether you are planning an intimate dinner for your close team or a cocktail party for your entire company, browse through our curated Christmas packages below or contact us for a personalised quote.
Discover our curated Christmas Packages

As Sydney's most elegant and iconic wedding venue, Sofitel Sydney Wentworth welcomes you to cherish every moment as you create memories to last a lifetime. A landmark of French design and elegance in the heart of the Sydney CBD, this iconic 5-star hotel has built a reputation for exclusive weddings. Our Wentworth Ballroom and Garden Courtyard are our most popular venues for receptions and wedding ceremonies. Get a complimentary quote and book an inspection to see some of our beautiful 15 function spaces.
Discover more and contact our friendly events team to start planning the wedding of your dreams.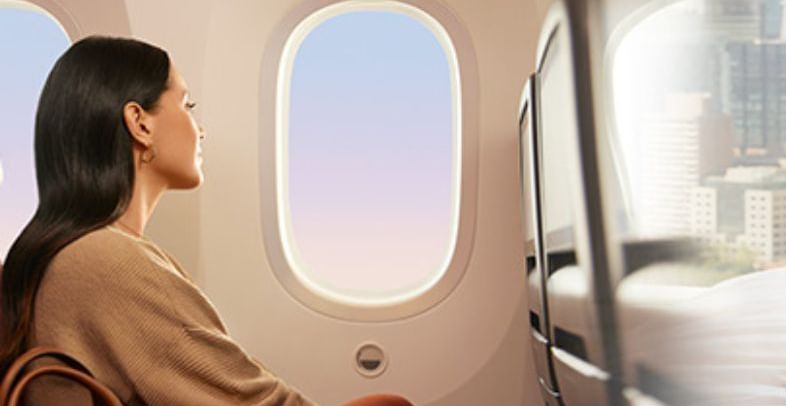 Event professionals, company event organisers, management assistants… Accor rewards your loyalty!

Become a ALL Meeting Planner member and earn points for every event you organise.
Choose from 2,400 hotels worldwide specialised in hosting professional meetings and events, from luxury to economy.
As a Meeting Planner member, you will benefit from exclusive services and individual support throughout your stay.
Benefits on offer:
Every 2 euros you spend = 1 point
Earn points for every event you organise.
Share your Meeting Planner Reward Points
You can also share your points with other members of ALL.
It pays to be recognised
The 6 card types (Classic, Silver, Gold, Platinum, Diamond and Limitless) offer you recognition and unique privileges, ranging from priority reception to upgrades and VIP treatment.
Use your ALL reward points on entertainment, sport, travel, shopping and more!
Learn more about ALL Meeting Planner here and learn more about our ALL Live Limitless loyalty progamme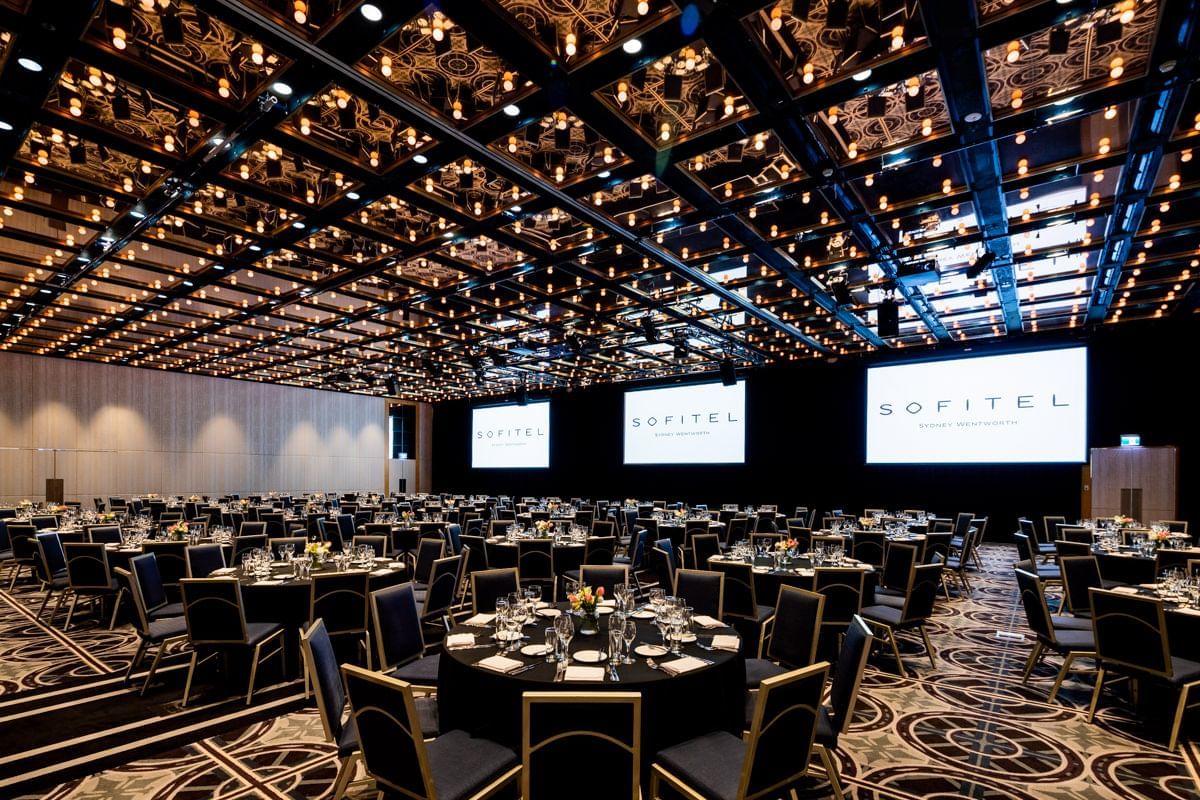 Sofitel Sydney Wentworth is proud to be associated with Encore Event Technologies as our in-house technical partner, one of Australia's most experienced, innovative and professional audiovisual organisations.
Specialising in staging corporate events such as Gala Dinners, Conferences, Seminars, Workshops and Awards Nights, Encore Event Technologies will provide a personalised, stress free service for your next event.
As a 5-star hotel, we assure our clients have access to leading audiovisual equipment for their conferencing and events requirements. Ensuring our equipment is state-of-the-art is a commercial imperative for the retention of our position as the market leader of our industry.
Should you wish to speak to the onsite Audiovisual Manager, please contact Tony Agioski directly on +61 (0)4 04 716933 or Tony.Agioski@encore-anzpac.com
The team at Encore Event Technologies in partnership with Sofitel Sydney Wentworth, are committed to making your next event a memorable and successful one.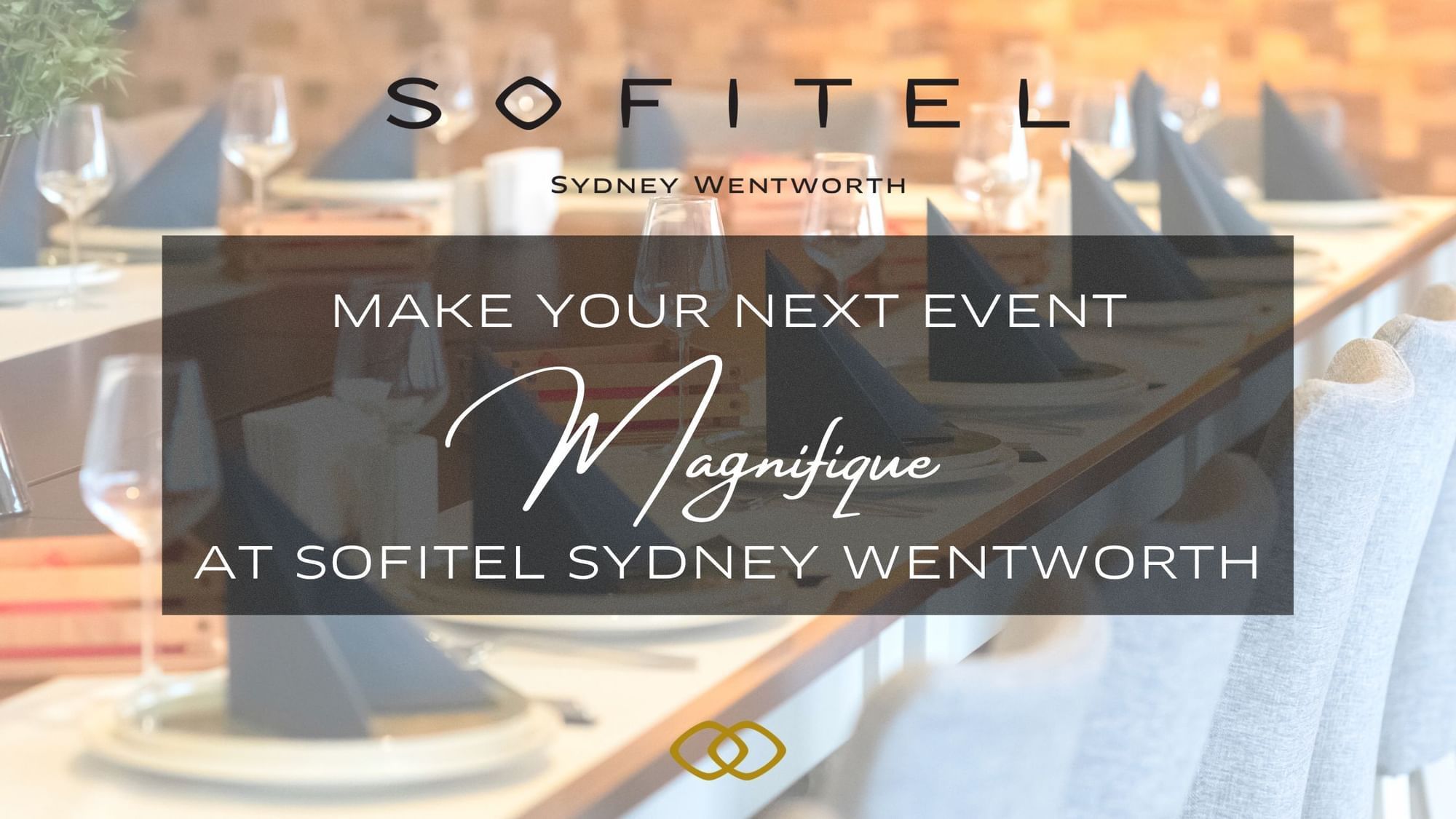 With 15 impressive event spaces at your fingertips, host your next intimate luncheon, workshop or social event with us at Sofitel Sydney Wentworth and enjoy this special offer:
Parfait Package
15% off our delegate package
Barista coffee on arrival with viennoiseries
Complimentary room upgrades for all accommodation rooms booked - subject to availability
Complimentary car parking voucher for your selected Guest of Honour
Set hot plated lunch with dessert in Garden Court Restaurant
Contact us today to book your event!
Terms and Conditions
Offer valid on events booked and on hold in April and July 2023 only. Offer is available for small-medium groups, maximum 60pax. Subject to availability. For more information, contact our dedicated events team.